Knight Wealth Advisors
About Us

Simply put… We Focus On You!
Your voice is the most important to us.  Our approach centers around taking time to listen to your hopes, goals and dreams and developing strategies and action plans to help you achieve them.
Knight Wealth Advisors believes there should be transparency and clarity in your financial planning.  We believe you should be educated about the strategies we develop and implement.  Unlike many advisors, we develop, monitor and manage our strategies "in house".  We believe you should have a firm understanding of the strategies and concepts we use to help you achieve your goals.  While you may not be able to provide a dissertation on each investment, you should know what you own and why you own it.
Knight Wealth Advisors has assembled a team that focuses on you.  One of the greatest compliments we receive from the families we serve is how well we take care of them.  The goal of our team each day is to meet your needs; whether that be taking time to help you read your statement, obtain access to our online systems or simply being a listening ear, we are here for you.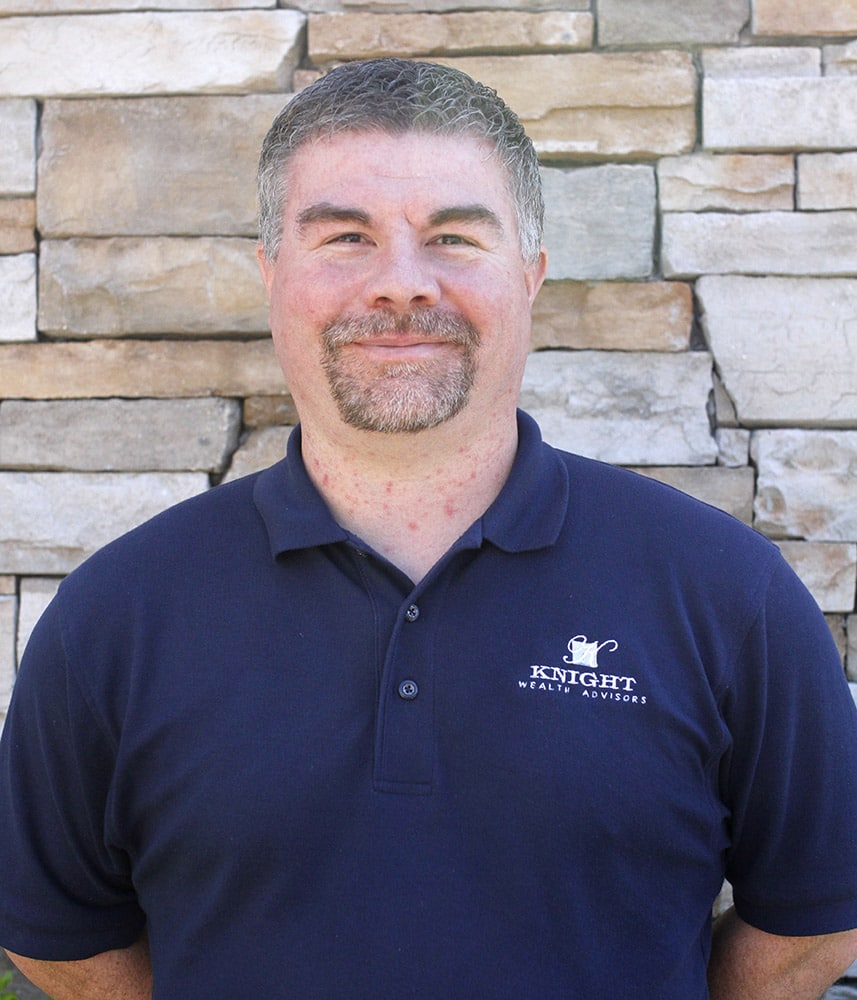 Brad Knight
President, KWA/Financial Advisor, RJFS
Brad Knight grew up the oldest of two sons. His father was an electrician and while he was younger his mother was a stay-at-home mom. The two taught their sons the values of hard work. 
"The winters were harsh.  Many times, my dad would be laid off and would take odd jobs or move away from the family for work.  My mom was our rock!  She maintained a sense of normalcy for our family during these times."
After college, Brad became engaged to his high school sweetheart. Like most young couples, the pair did not have a lot of money and investing was the farthest thing from Brad's mind.  With limited funds, he didn't know how to put money away for retirement, plus, like many young adults, he thought he had time to worry about that later.
Brad was fortunate. He worked for an employer who had a passion for numbers. One of his mentors passionately described the power of compound interest. He cared for Brad and ignited a spark within him that still burns bright today.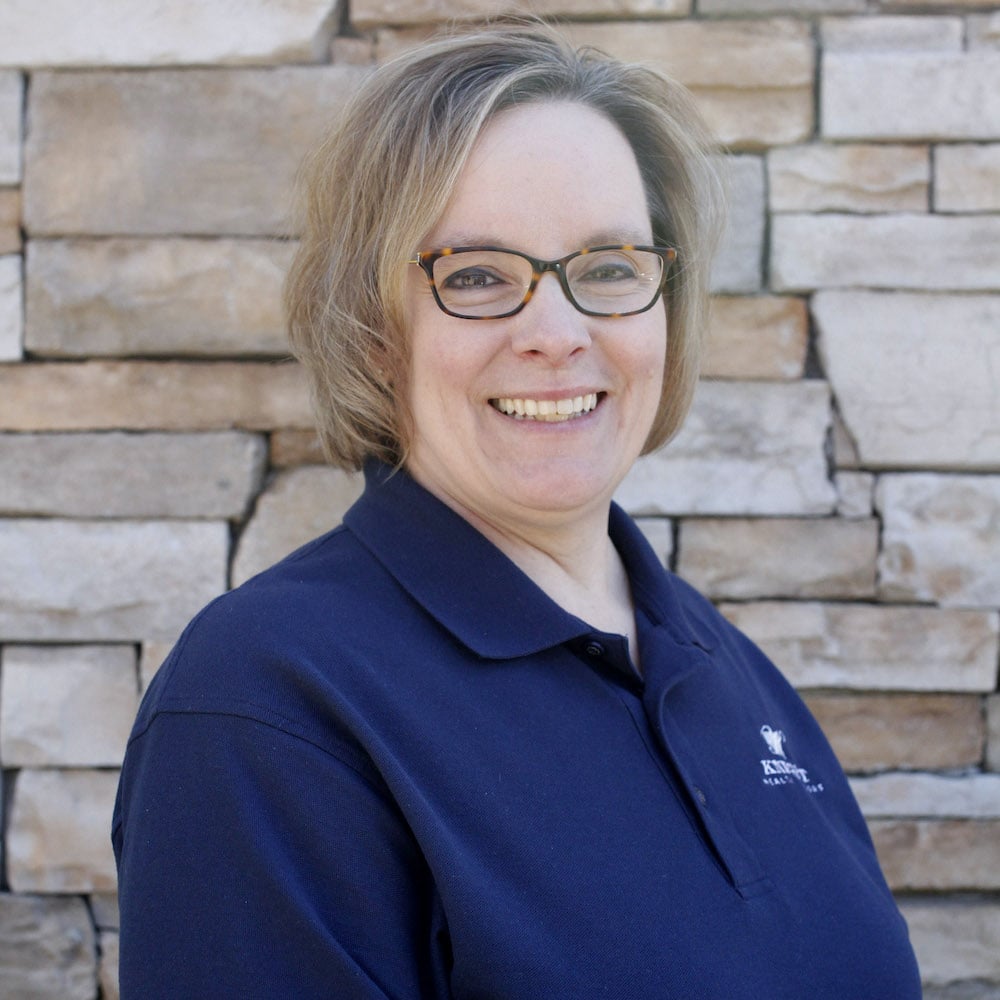 Sherry McGlenon
Branch Operations Director, KWA
Registered Client Service Associate, RJFS
Professional Life
Sherry joined the team at Knight Wealth Advisors as the Branch Operations Director in September 2017. She had previously worked in the financial planning industry and brings a high-level client service experience with her.

Personal Life
Sherry lives in Paducah with her husband, Andrew, their two children Hunter and Kaitlynn, their two cats, Abraham and Lincoln and Aussiedoodle J.W. Booth. Away from the office, she enjoys baking, sewing, and quilting.
Take the Next Step Toward Financial Planning with KWA
Where Will Your T.R.A.I.L. Lead?
Securities offered through Raymond James Financial Services, Incl, Member FINRA/SIPC. Investment advisory services offered through Raymond James Financial Services Advisors, Inc. Knight Wealth Advisors is not a registered broker/dealer and is independent of Raymond James Financial Services
Raymond James financial advisors may only conduct business with residents of states and/or jurisdictions for which the are properly registered.  Therefore, a response to a request for information may be delayed.  Please note that not all of the investments and services mentioned are available in every state.  Investors outside of the United States are subject to securities and tax regulations within their applicable jurisdictions that are not addressed on this site.  Contact your local Raymond James office for information and availability. 
Links are being provided for information purposes only.  Raymond James is not affiliated with and does not endorse, authorize or sponsor any of the listed websites or their respective sponsors.  Raymond James is not responsible for he content of any website or the collection or use of information regarding any website's users and/or members.
© 2020 Securities offered through Raymond James Financial Services, Inc. member FINRA/SIPC  |  Legal Disclosures  |  Privacy, Security & Account Protection  |  Terms of Use