Who We Serve
New to Financial Planning
New to Financial Planning
Pre-Retirement & Retirement
Business Owners & Entrepreneurs
Knight Wealth Advisors understands that not every person starts from the same place. We realize some are getting out of college, have student loans and want to build a solid foundation for their future while others may already be in the workforce and are looking for a way to retire and live out the life they've always dreamed of.
Each stage of life has its own set of challenges: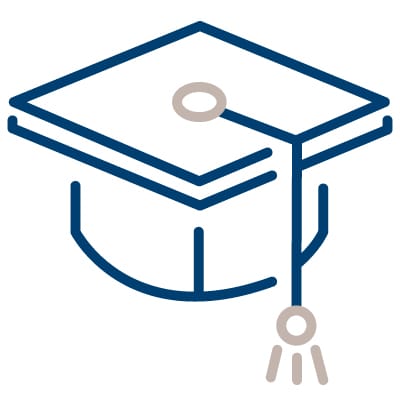 Recent Graduate
Recent graduates face the question of what to do in the next stage of life. Do you go to college, pursue a trade, start to work, become an apprentice or start your own company?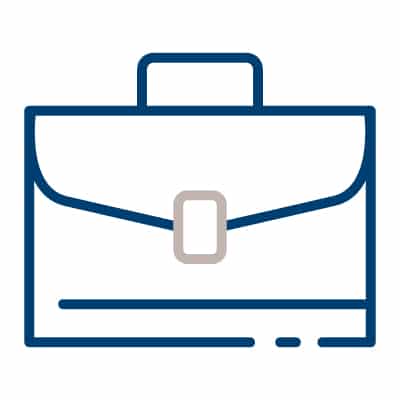 Young Professional
Maybe you've just started your career path and are trying to figure out how to pay off student loans, how to build a cash flow plan to manage your household finances, save for retirement or see the world through travel.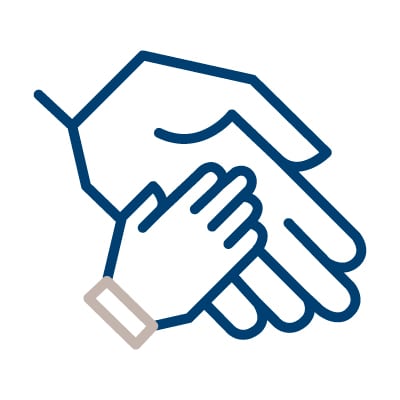 Family Planning
Getting married and starting a family creates another set of challenges. How do we come together to talk about finances? How do we save for a vacation? How do we begin saving for college? How do we afford to buy our first home? How much will I need for retirement? What are the best ways to invest my retirement savings?
Getting Started With
Financial Planning

Knight Wealth Advisors takes the time to listen to you and understand where you are currently in your financial journey. We work with you to set your goals and measurable milestones. For individuals and families that are just beginning their financial journey we offer several financial services alongside our partners to start your financial planning on the right foot.
Written Cash Flow Plan
The foundation to any plan is to have a written cash flow plan. The cash flow plan simply allows you to allocate every dollar that comes into your plan. This does not mean that we recommend you spend each dollar, but simply give it a name so that you can better track where you spend your money. Working with our partners we help you in developing a well-defined cash flow plan designed around your income while considering the goals you have set.
Debt Reduction
Debt can become a major obstacle in your financial plan. According to a recent LendingTree article the average US household with at least one type of debt owed about $144,100 in 2018. That totals to more than $14 Trillion – a figure nearly equal to all the money currently in American banks and in circulation that these Americans collectively owe lenders. Knight Wealth Advisors works with our partners to develop plans to help you get out of debt so that you can start saving for your goals.
Building Your Nest Egg
Once you are ready to begin saving for retirement there are many ways to start. Should you use mutual funds, stocks, exchange traded funds or annuities? I've heard about a Roth IRA, but I don't know what it is or how it works? Should I pay for advice or should I just do it on my own? Our approach helps you know what you own and why you own it. We specifically tailor your investment approach to your stated financial planning goals. Our process is fully transparent, professionally monitored and reviewed with you every step of the way.
Overcoming Risk
Risk management is often an overlooked portion of financial planning. The needs of each person and family are different. Our comprehensive risk management review process analyzes your life insurance, disability insurance and property and casualty coverages. We want to make sure you are adequately protected for the curves that can develop along your TRAIL.
Take the Next Step Toward Financial Planning with KWA
How Can We Help?
Securities offered through Raymond James Financial Services, Incl, Member FINRA/SIPC. Investment advisory services offered through Raymond James Financial Services Advisors, Inc. Knight Wealth Advisors is not a registered broker/dealer and is independent of Raymond James Financial Services
Raymond James financial advisors may only conduct business with residents of states and/or jurisdictions for which the are properly registered.  Therefore, a response to a request for information may be delayed.  Please note that not all of the investments and services mentioned are available in every state.  Investors outside of the United States are subject to securities and tax regulations within their applicable jurisdictions that are not addressed on this site.  Contact your local Raymond James office for information and availability. 
Links are being provided for information purposes only.  Raymond James is not affiliated with and does not endorse, authorize or sponsor any of the listed websites or their respective sponsors.  Raymond James is not responsible for he content of any website or the collection or use of information regarding any website's users and/or members.
© 2022 Securities offered through Raymond James Financial Services, Inc. member FINRA/SIPC  |  Legal Disclosures  |  Privacy, Security & Account Protection  |  Terms of Use